Materials Science N.W. Laboratory Spark Erosion Machine Mk4
Laboratory Spark Erosion Machine
The Laboratory Spark Erosion Machine performs sample cutting by means of electrical discharge machining (EDM), a non-traditional machining process that erodes the workpiece material using a series of discrete electrical discharges (sparks).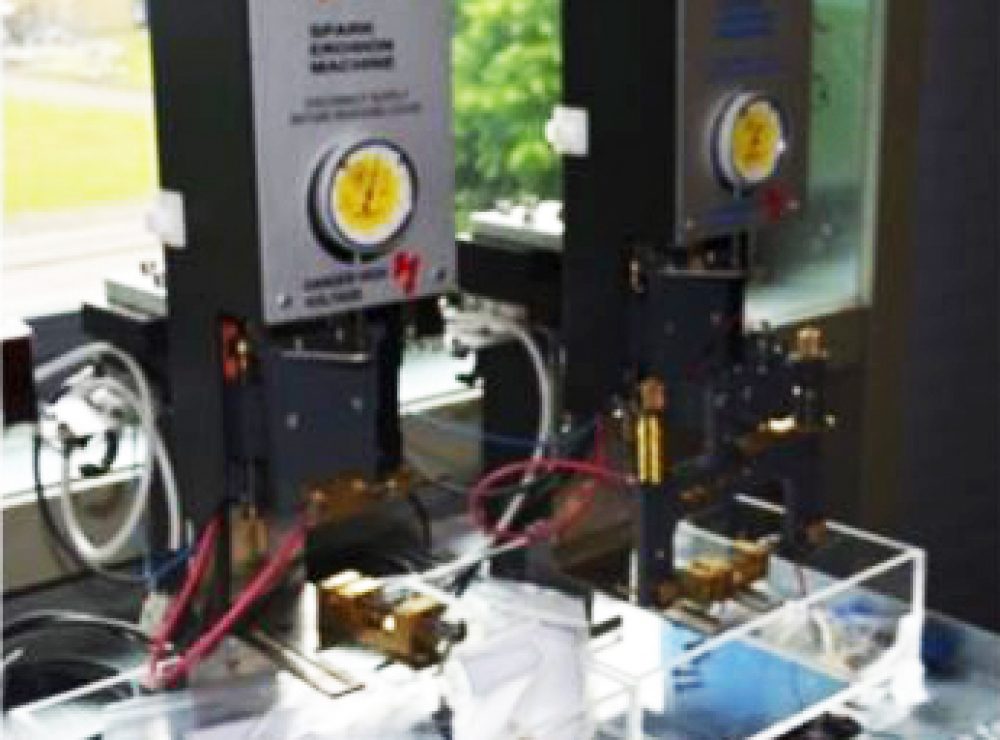 Detailed Description
As the workpiece and tool material are not in direct contact during EDM, the Laboratory Spark Erosion Machine can be used to prepare sub-mm size samples of materials that, as a result of their mechanical properties, prove difficult to machine using traditional methods.
Uses/Applications
The Laboratory Spark Erosion machine is particularly effective when used for the production of 3mm TEM disks using a tubular electrode and when used with a wire cutting stage to produce thin material samples devoid of the deformation characteristic of traditional machining processes. The setup is currently being implemented for hot-cell use.
Materials Science N.W. Laboratory Spark Erosion Machine Mains Electrical Supply
220-240V Standard
110-120V Optional
Output (off-load) Voltage
80-350V In Four Ranges
Energy Control
36 Settings for Each Voltage Range
Enquire now
Fill in the form and a member of the Royce team will be in touch.
Thanks for your message, it has been sent.