FEI Heliscan
Part of the National X-Ray Computed Tomography Institute.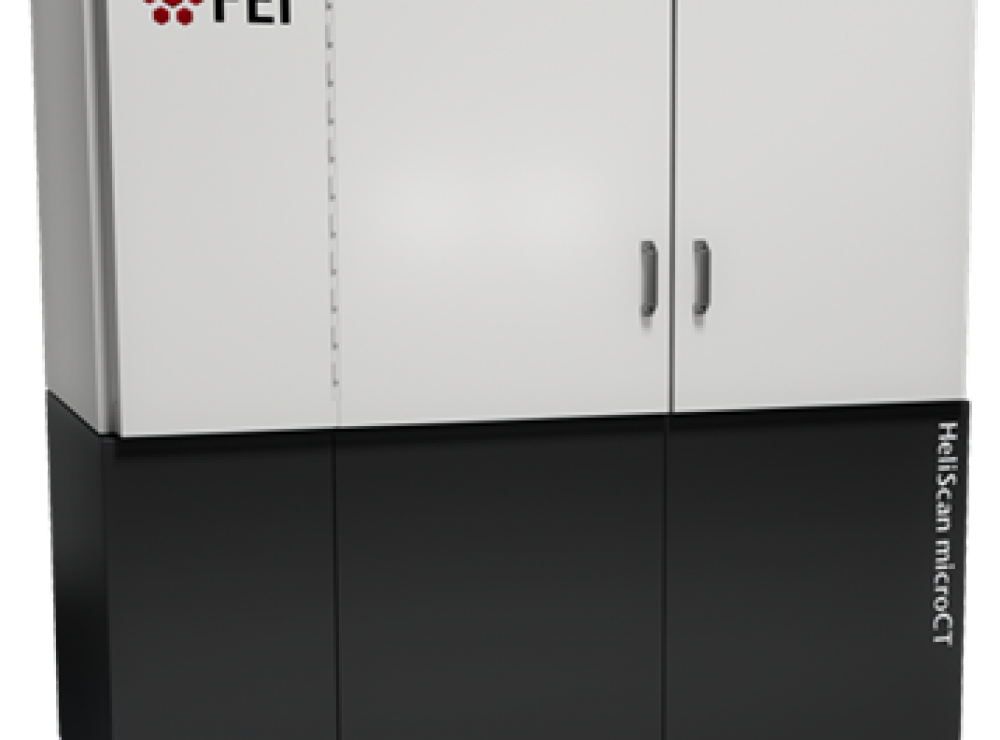 UoM-FEI-Heliscan
Detailed Description
Key Features
Resolution capability from 0.17 mm for specimen areas with a diameter of less than 0.2 mm and up to 240 mm
Helical scanning and reconstruction capability for removal of cone beam artefacts, better signal to noise ratio and faster scanning of long specimens requiring multiple scans
20-160 kV (8W) X-ray source
Sample manipulator stage with a 7 kg load capacity and stage displacement of X: 100 mm, Y: 400 mm and a 360 degree continuous rotation capability
An amorphous silicon 16 bit 3072 x 3072 pixel detector
Enquire now
Fill in the form and a member of the Royce team will be in touch.
Thanks for your message, it has been sent.