Arcam - Q10plus and Q20plus
Electron Beam Melting Suite
3D metal printing using high power electron beam technology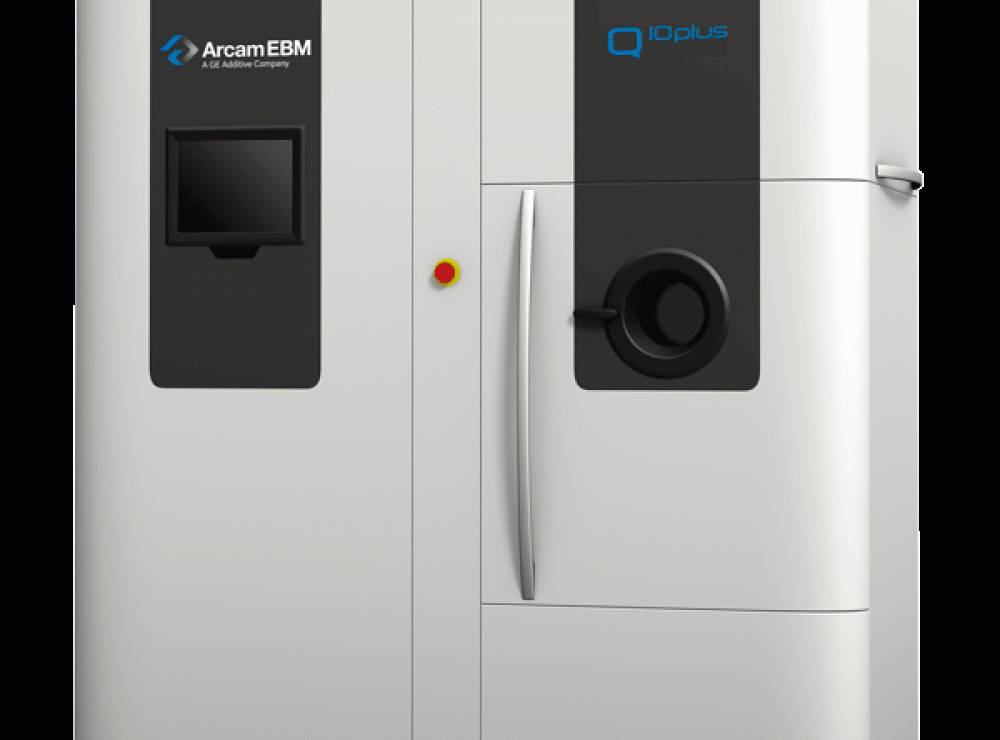 Arcam Q10plus
Detailed Description
Both machines have the latest generation EB gun, which allows for higher productivity and improved resolution. Each machine also includes Arcam LayerQam™, a camera-based monitoring system for inline part quality verification.
The Q10plus has a maximum build size of 200 x 200 x 180mm, making it ideal for the cost-effective production of orthopaedic implants, the development of materials and rapid prototyping of small components.
The larger Q20plus is developed for easy powder handling and fast turnaround times. With an extended build volume (350 x 380mm (Ø/H), it is ideal for larger parts such as aerospace components.
Uses/Applications
The Arcam Q10plus is designed specifically for cost-efficient production of orthopedic implants. The size of the build area is designed to allow for optimal stacking of the most common implant types, and the build chamber interior is developed for easy powder handling and fast turn-around times. The Arcam Q10plus is particularly ideal for the production of high volume press-fit implants with advanced trabecular structures as well as one-off custom implants built with data derived from CT scans of individual patients.
The Arcam Q20plus is specifically designed for cost-efficient production of aerospace components, such as turbine blades, structural airframe components and much more. The build envelope is impressive and allows for building large components and optimal stacking of smaller ones.
Features
Easy-to-use operator interface
Latest generation EB gun
Arcam xQam™ for high precision autocalibration
Arcam LayerQam™ for build verification
Efficient powder handling
Software adapted to volume production
Arcam Q10plus
Q10plus:
Max build envelope: 200 x 200 x 180mm (W x D x H)
Offers a direct "CAD to MetalTM" process allowing production of patient-specific implants using data derived from Computed Tomography (CT). The CT data is used to create an exact CAD model of the desired implant. This CAD model is then used by the Arcam EBM® machine to build the actual part.
Arcam Q20plus
Large build envelope: 350 x 380mm (⌀/H)
Titanium alloys in additive manufacturing
Enquire now
Fill in the form and a member of the Royce team will be in touch.
Thanks for your message, it has been sent.