LUMiSizer
Analytical Centrifugation
All-in-one dispersion analyser, allowing simultaneous analysis of up to 12 samples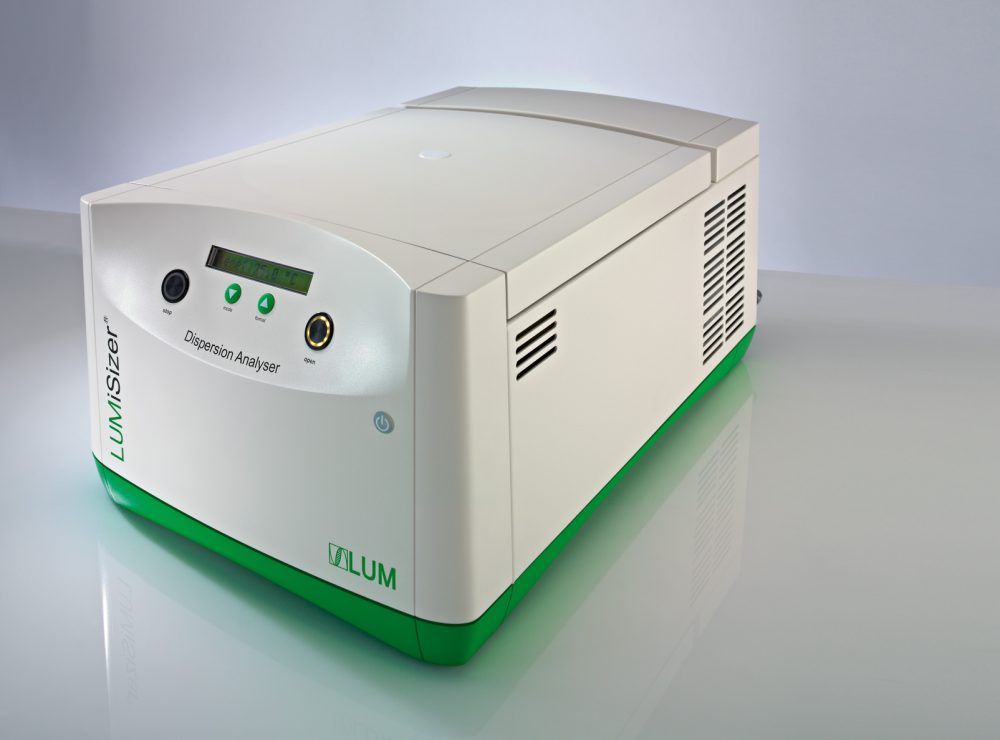 LUMiSizer
Partner / Location:

University of Liverpool

Contact:

Jessica Oliver
Enquire Now
Detailed Description
The LUMiSizer is an evolutionary development based on the LUMiFuge platform with some significant additional capabilities. A high-end rotor allows for the simultaneous analysis of up to 12 samples.
The LUMiSizer is also an analytical centrifuge that instantaneously measures the extinction (space- and time-resolved) of the transmitted light across the entire length of your sample using the STEP-Technology. Because of an enhanced optical system, the LUMiSizer lets you analyse particle and droplet velocity distributions for creaming and sedimentation phenomena without the need of any material data and performs particle sizing (ISO 13318- 2).
It also provides size distributions at high resolution. Samples are measured at temperatures from 4 °C to 60 °C, may be semi-concentrated and may have a wide range of viscosities. Several wavelengths are available, allowing for a broad particle size spectrum coverage.
The exceptional precision of the system, with instant analysis of the whole sample from top to bottom, ensures that all particle size fractions are measured in a short time. Immediate data collection across the entire sample ensures exceptional results, whereby you can measure wide particle size distributions, determine non-idealities and gain the ability to resolve multimodalities.
In addition to measuring stability directly and making shelf life calculation, you can also distinguish between flocculated and nonflocculated dispersions and measure particle size distributions using the highest industry norms and regulations (ISO 13318-2).
Run 12 samples at a time under a wide range of viscosities, temperatures, and real-world concentrations.
The LUMiSizer is the only instrument in the world that allows you to obtain particle velocity distributions without having to know any material constants.
Analyse aqueous, non-aqueous, Newtonian or non-Newtonian systems – the choice is yours. You can measure the effects of concentration, shape, and colloidal forces on your particle size distribution and stability. You can create your own hindrance functions or work with published ones. Either way, you can accurately measure and predict ideal and non-ideal particle behaviour.
Uses/Applications
Bitumen, Petrol, Crude oil, Heavy fuel, Ceramic material
Measurement of carbon black, ink, food, fine chemicals, abrasives, polymers, colour pastes, sludges, slurries, cosmetics, pharmaceutical dispersions, biocells, carbon nanotubes and more materials.
Cosmetics and Pharmaceutical products: Creams, Hair care products, Body care products, Veterinary medicine, Toothpaste
Characterisation of:
+ very slow separation processes (months-years)
+ very stable, very high viscous dispersions with very high concentrations
+ very small particles and droplets
Food: Baby and infant food, Dressings and sauces, Functional food, Beverages, Ketchup, Milk and milk products
Particle characterisation:
+ particle size distribution
+ particle-particle interactions
+ hydrodynamic density
+ magnetic susceptibility
Lubricants and coolants
Determination of:
+ separation stability
+ consolidation
+ velocity and particle size distribution
+ consolidation
in one measuring step
Paints, Lacquers, Pigments and Inks: DIY and industrial paints, Automotive lacquers, Printing inks, Pigment dispersions
Tasks requiring high sample throughput
Polymers and Lattices, Sludges, Slurries, Technical Dispersions
Determination of particle size distribution according to ISO 13318-2
Accelerated phase separation
6–2300 times compared to gravity
Particle size distribution
20 nm to 100 µm (20 nm to 50 nm rec. with blue wavelengths)
Consolidation measurements
concentrated dispersions and sediments
Observation time
1 s to 99 h
Conformity
ISO/TR 13097; ISO/TR 18811; ISO 13318-2; ISO 18747; CFR 21 Part 11
Samples
up to 12 simultaneously
Concentration
0.00015 Vol % – 90 Vol %
Particle size
10 nm to 1000 µm
Light source
multi-wavelength
Temperature control
4 °C to 60 °C, +/– 1K
Cells
different material and optical path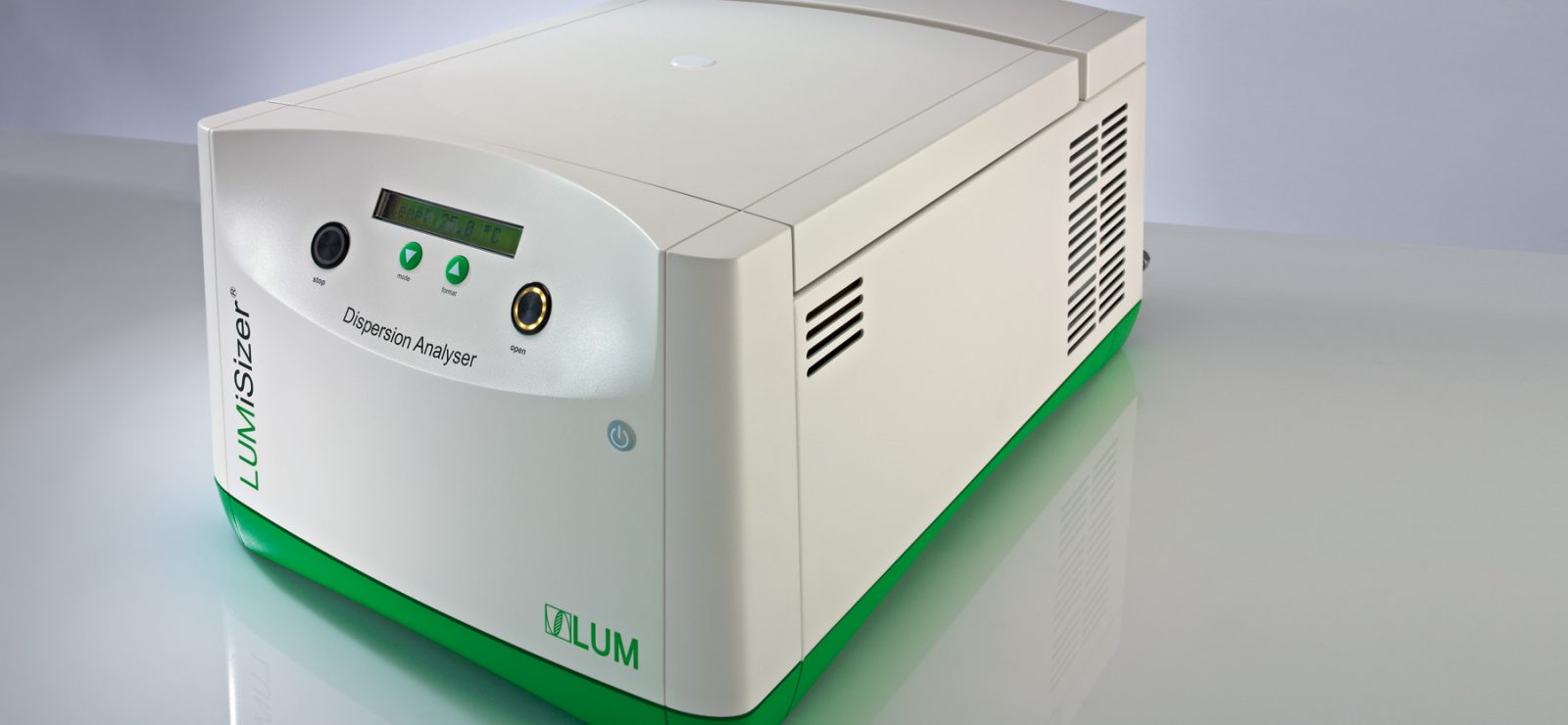 Enquire now
Fill in the form and a member of the Royce team will be in touch.
Thanks for your message, it has been sent.