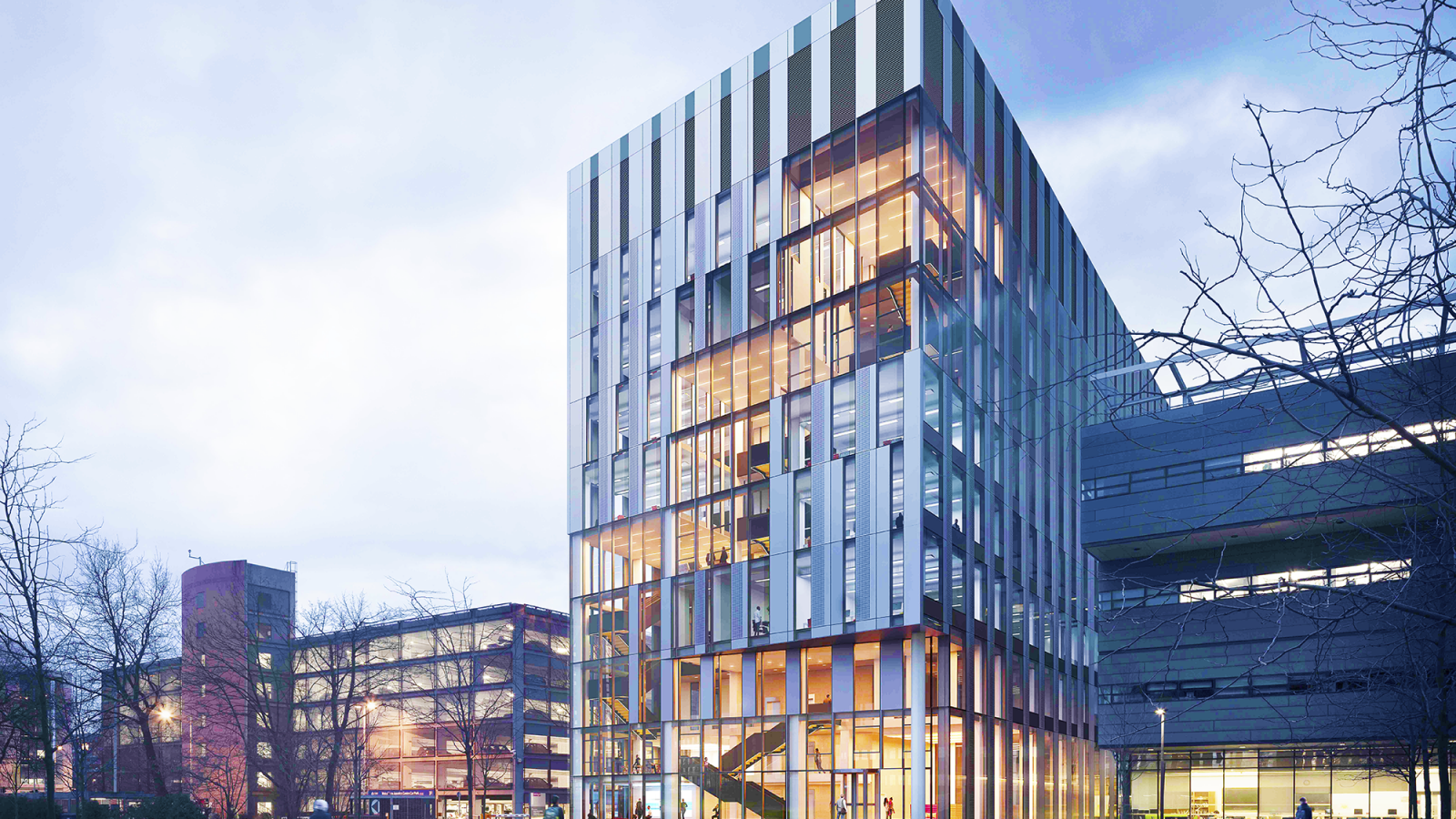 Careers and Research Opportunities
Current vacancies at the Royce
As a partnership of nine leading institutions, the Henry Royce Institute is driven by its people – both researchers and operational teams – that support our materials science agenda and enable successful collaboration with industry.
At the heart of the Royce is a culture that respects diversity, engenders trust, and supports the success of individuals and institutions. Each Partner institution facilitates a collaborative network, incorporating industry, academia and other stakeholders in the materials community.
We recognise the power of connecting people and ideas, and aspire to be an international flagship for materials scientists.

Prof. David Knowles
CEO, Henry Royce Institute
Communications & Engagement Manager
Location: Manchester
Closing date: 03/02/2020
Salary: £41,526 to £51,034 per annum (according to relevant experience)
Employment type: Fixed Term
Hours per week: Full Time
Contract Duration: 1 March 2020 until 28 February 2023
The Henry Royce Institute seeks a Communications & Engagement Manager who will work with the Head of Operations and CEO to develop, manage and co-ordinate the strategic communications agenda for the Royce, ensuring it encompasses significant messages on the social and economic impact of Royce to a broad range of public and specialist audiences, nationally and internationally.
You will promote world-class research, nurture commercialisation opportunities in partnership with industry, and work with internal and external stakeholders to contribute to UK PLC. The role will also involve working with policymakers and funders to ensure the Institute effectively drives investment and outcomes in areas such as sustainable plastics, energy efficiency and manufacturing technologies.
You will have experience of media relations and a demonstrable ability to deliver effective communications and marketing activity across a range of channels. Significant experience in media relations, corporate communication, public relations or marketing is required, as well as experience of managing a strategic communications function within an organisation with a complex set of stakeholders.
Interviews are expected to take place on 12th February 2020.
Project Manager – Advanced Materials Research
Location: The University of Manchester
Closing date: 03/02/2020
Salary: £32,816 to £40,322 per annum (according to relevant experience)
Employment type: Fixed Term
Hours per week: Full Time
Contract Duration: ASAP until 31 December 2021
The University of Manchester seeks an experienced Project Manager to support Professor Philip Withers with a multi-million pound research portfolio, tens of research grants and a large number of national and international collaborations. Professor Withers is Regius Professor of Materials, Chief Scientist for the Henry Royce Institute and Director of the Henry Moseley X-ray Imaging Facility.
The Project Manager will work within a large scientific community to provide professional project management support for Professor Withers and his research group across all areas of his academic work including research, teaching, outreach, and industrial collaboration. Activities are expected to span a wide range of areas including: line management; monitoring grant progress to ensure key deliverables are met; financial reporting and ensuring efficient use of resources; meeting funding council reporting requirements; liaising with industrial collaborators; and delivering outreach activities. The post holder will play a key role in establishing a strong collaborative culture across the research and professional services teams and in engaging with stakeholders both internal and external to the University.
You will have a degree (or an equivalent qualification) in a relevant physical sciences or engineering discipline and an understanding of the scientific research undertaken by Professor Withers in order that you are able to engage effectively with technical material and communicate research objectives to stakeholders. Experience of working in an interdisciplinary research environment with a proven track record of working on complex research projects with multiple partners is required. The successful candidate should be target-driven and able to work with a sense of urgency to meet demanding and completing deadlines.