Expert speakers at the 'Shaping the Future of Royce' conference – being held in Manchester on January 10 – are set to encourage business leaders and academics to jointly seize a raft of ambitious funding opportunities.
'Shaping the Future of Royce' is being run by the Henry Royce Institute and will encourage delegates to contribute and shape nationally-focused strategies to drive applied research in advanced materials – as well as navigating a funding landscape that features government funding pots worth billions of pounds aimed at driving economic growth.
Nick Cliffe, Interim Head of Advanced Materials at Innovate UK, will open the conference's afternoon plenary sessions by exploring these funding opportunities. He will be joined by an academic team from the University of Oxford who, with the support of the Royce, have been successful in attracting government funding to set up of a world-leading UK hub for battery technology research. Nick Cliffe will discuss:
• the Industrial Strategy Challenge Fund which will support partnership between UK businesses and researchers. The fund is part of the government's £4.7 billion increase in research and development over four years
• the role of UK Research and Innovation, which launches this spring by bringing together the seven research councils, Innovate UK and other partners with a combined budget of more than £6 billion.
In his leadership role at Innovate UK, Nick focuses on resource efficiency, the circular economy and sustainability – with the aim to embed these themes across Innovate UK's strategic thinking and competitions.
"Nick often helps leaders to re-think their approach to doing business – so we are very confident he will inspire our delegates to consider the opportunities and grand challenges associated with the UK's advanced materials sector," said Regius Professor Phil Withers, Chief Scientist for Royce.
"Delegates will also hear how the Oxford team has supported the Faraday Challenge – which aims to boost expertise in battery technology – as an exemplar of how capital spend and the Royce research infrastructure can work hand-in-glove with other national initiatives to the benefit of advanced materials."
"We are very confident Nick Cliffe will inspire our delegates to consider the opportunities and grand challenges associated with the UK's advanced materials sector."

Regius Professor Phil Withers
The Royce's broad portfolio of work, which is made up of nine research themes, is relevant to driving innovation across a range of business sectors – including manufacture (from automotive to aerospace); biomedical; advanced technology and ICT; energy; transport; infrastructure and construction.
Speaker profile: Nick Cliffe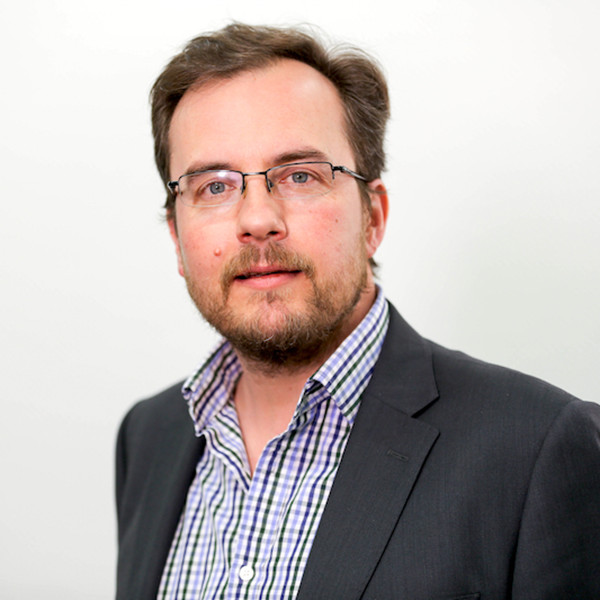 Before joining Innovate UK, Nick worked for Closed Loop Recycling, a large plastic bottle recycling business based in Dagenham, East London. Here he managed various projects, including regulatory approval for the food-contact status of recycled plastics; seven EU Framework funded projects to develop a marker system to enable automatic identification of plastics by use; and a joint project with Ecover and various other partners to create the first commercial plastic bottle made from recovered marine waste.
Nick also worked for a spin-off consultancy business, Closed Loop Environmental Solutions, managing projects such as launching a range of on-site food composting machines in the UK, and a large waste auditing programme for Heathrow Airport and various airlines to develop recycling options for both terminal and cabin waste.